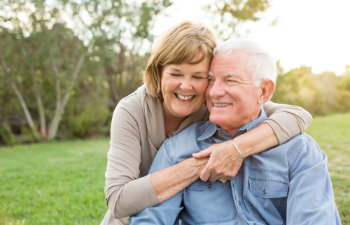 No one likes to think about the possibility of being unable to make medical decisions for themselves. However, preparing for the future by creating an advanced care directive is a responsible and thoughtful step. An advanced care directive, also known as a living will or healthcare directive, allows you to outline your wishes regarding medical treatments and interventions should you become incapacitated. It can help family and friends avoid a substantial amount of stress during an already difficult time. Still, nearly 2 out of every 3 adults have not completed this important legal document known as an advanced care directive or living will. At the law office of Susan B. Geffen, we can help streamline this process for you. Here are some important considerations and essential elements to include in your advanced care directive.
Choose a Trusted Healthcare Agent
Selecting a trusted individual to act as your healthcare agent is a critical decision. This person will be responsible for making medical decisions on your behalf when you are unable to do so. Ensure that your chosen agent understands your values, beliefs, and healthcare preferences. Discuss your wishes with them and make sure they are comfortable advocating for your best interests.
Outline Your Healthcare Preferences
Consider the medical treatments and interventions you would want or refuse under different circumstances. Your advanced care directive should clearly state your preferences for life-sustaining measures such as CPR, mechanical ventilation, tube feeding, and artificial hydration. Reflect on your values, personal beliefs, and quality of life considerations when making these decisions.
Discuss End-of-Life Care
Addressing end-of-life care in your advanced care directive is crucial. Clearly express your preferences regarding palliative care, hospice care, pain management, and comfort measures. Discuss your desires regarding where you would like to receive care, such as at home or in a specialized facility. Sharing your expectations and wishes ensures that your loved ones and healthcare providers understand your desired level of comfort and support.
Consider Organ and Tissue Donation
If you wish to donate your organs or tissues upon your death, state your intentions clearly in your advanced care directive. Specify which organs or tissues you would like to donate and whether you have any specific preferences regarding donation organizations. It is also essential to inform your healthcare agent and family members about your decision to donate.
Address Cultural, Religious, or Spiritual Beliefs
If you have specific cultural, religious, or spiritual beliefs that may impact your medical decisions, include them in your advanced care directive. Clarify how these beliefs should guide your healthcare choices. It is crucial to discuss these aspects with your healthcare agent and loved ones to ensure your wishes are understood and respected.
Keep Your Document Accessible
After creating your advanced care directive, it is essential to keep it easily accessible. Provide a copy to your healthcare agent, primary physician, and any relevant specialists. Inform your family members, close friends, and loved ones about the existence and location of your advanced care directive. Consider storing a digital copy in a secure location, such as a password-protected cloud storage service, and inform trusted individuals how to access it.
Regularly Review and Update
Your preferences and circumstances may change over time. It is crucial to review your advanced care directive periodically and make updates as needed. Life events such as marriage, divorce, the birth of children, or the loss of loved ones may warrant revisions to your document. Ensure that your advanced care directive accurately reflects your current wishes and circumstances.
Seek Legal Guidance
Although you can create an advanced care directive on your own, consulting with an experienced elder law attorney is highly recommended. An attorney can provide guidance, ensure that your document complies with state laws, and answer any legal questions you may have. They can also help ensure that your advanced care directive is properly executed and witnessed to make it legally valid.
Schedule Your Advanced Care Directive or Living Will consult in Los Angeles!
Creating an advanced care directive is a proactive and compassionate step toward ensuring that your healthcare wishes are respected even when you cannot communicate them directly. By carefully considering the elements mentioned above and seeking legal guidance, you can create a comprehensive and legally sound advanced care directive. Remember to regularly review and update your document to reflect any changes in your preferences or circumstances.
Attorney Susan B. Geffen and her team in Los Angeles are here to provide the necessary legal support and guidance to help you through this process. Start planning for the future today to gain peace of mind and ensure that your healthcare decisions align with your values and wishes.