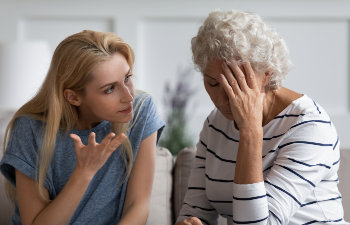 As the aging population continues to grow, ensuring the protection and well-being of our elderly citizens becomes increasingly important. In California, the legal framework is designed to combat elder abuse, safeguarding vulnerable individuals from harm. In this blog post, Attorney Susan B. Geffen will shed light on what qualifies as elder abuse in California, helping readers gain a comprehensive understanding of this critical issue.
What is Elder Abuse?
Elder abuse refers to any act or omission that causes harm or distress to an individual aged 65 or older. California law recognizes several types of elder abuse, including physical abuse, emotional abuse, financial abuse, neglect, abandonment, and sexual abuse. It is crucial to identify the signs and symptoms of each form to protect our elderly loved ones.
Physical Abuse
Physical abuse involves the use of force that causes bodily harm or injury to an elderly person. This can include hitting, slapping, pushing, or restraining them against their will. Unexplained bruises, fractures, or injuries, as well as sudden changes in behavior or frequent hospital visits, may indicate physical abuse.
Emotional Abuse
Emotional abuse encompasses any act that causes mental anguish, distress, or fear in an elderly individual. Examples include verbal insults, threats, intimidation, and isolation. Signs of emotional abuse may manifest as depression, withdrawal, anxiety, or sudden changes in behavior or personality.
Financial Abuse
Financial abuse involves the unauthorized or improper use of an elderly person's financial resources. This can include stealing money or possessions, forging signatures, coercing the individual into signing legal documents, or fraudulently changing their will or beneficiary designations. Unexplained bank account withdrawals, sudden changes in financial circumstances, or missing personal belongings may indicate financial abuse.
Neglect
Neglect occurs when a caregiver fails to provide the necessary care, support, or supervision required for an elderly person's well-being. This can include neglecting basic needs such as food, shelter, clothing, or medical care. Signs of neglect may include malnutrition, untreated medical conditions, unsanitary living conditions, or inadequate personal hygiene.
Abandonment
Abandonment occurs when a caregiver willfully deserts or abandons an elderly individual without ensuring their safety or making alternative arrangements for their care. Signs of abandonment may include an elderly person being left alone without supervision, lack of access to necessary medications or medical attention, or being deserted in public places.
Sexual Abuse
Sexual abuse involves any unwanted sexual contact or activity imposed on an elderly person without their consent. This includes non-consensual sexual acts, indecent exposure, or any form of sexual coercion. Signs of sexual abuse may include unexplained bruises, bleeding, torn clothing, or changes in behavior, particularly related to sexual matters.
Reporting and Legal Remedies
Recognizing the signs of elder abuse is crucial, but equally important is taking immediate action when abuse is suspected. In California, any person who suspects elder abuse is obligated to report it to Adult Protective Services (APS) or law enforcement. Reporting suspicions of abuse helps initiate an investigation and provides the opportunity to protect the victim from further harm.
Attorney Susan B. Geffen has a keen understanding of the legal remedies available under the California law to combat elder abuse, including civil and criminal actions. Civil remedies allow victims to seek compensation for damages suffered due to abuse, while criminal actions hold perpetrators accountable through penalties and potential imprisonment.
Elder abuse in California encompasses a range of harmful behaviors that exploit and harm our elderly population. By understanding the different types of elder abuse and recognizing the signs, we can take decisive action to protect our loved ones and promote their well-being. Remember, reporting suspicions of abuse is not only a moral obligation but also a legal duty to ensure justice is served and our elderly citizens are safeguarded. Let us stand together to create a society that cherishes and protects our elderly population.
Restraining Order after Elder Abuse: How Our Attorney Can Help
When an elderly individual becomes a victim of abuse, it is essential to take swift action to ensure their safety and well-being. One of the legal measures available to protect victims is obtaining a restraining order. Attorney Susan B. Geffen is a qualified attorney who can help establish a restraining order for a victim of elder abuse. It is important to realize the benefits of hiring an attorney such as Susan B. Geffen to help in this process for the following reasons:
Legal Expertise: As a qualified attorney specializing in elder abuse, Susan B. Geffen understands the intricacies of the legal system and has expertise in handling cases related to restraining orders. She can guide victims and their families through the complex legal processes, ensuring that all necessary documentation is prepared accurately and promptly.
Evaluation of the Situation: As your attorney, we will conduct a thorough evaluation of the situation to determine the most appropriate course of action. We will assess the evidence, interview witnesses, and gather necessary documentation to build a strong case for obtaining a restraining order.
Filing the Appropriate Documents: We will assist in preparing and filing the necessary legal documents required to obtain a restraining order. This includes completing the petition, gathering supporting evidence, and ensuring that all required information is included. We will also help victims understand the legal terminology and the significance of each section of the documents.
Representation in Court: Attorney Susan B. Geffen will provide representation during court proceedings, advocating for the victim's rights and interests. She will present the evidence, make compelling arguments, and ensure that the victim's voice is heard. Her experience in the courtroom can significantly enhance the chances of obtaining a successful restraining order.
Compliance with Legal Requirements: Restraining orders have specific legal requirements that must be met. We will ensure that all the necessary elements are included in the petition and that the documentation adheres to the relevant legal standards. This attention to detail can make a significant difference in the outcome of the case.
Ongoing Support and Guidance: Throughout the entire process, you can trust Attorney Geffen to provide ongoing support and guidance to the victim and their family. We will address any concerns, answer questions, and provide updates on the progress of the case.
Establishing a restraining order for a victim of elder abuse is a critical step towards ensuring their safety and protection. By seeking the assistance of Elder Law Attorney Susan B. Geffen in Los Angeles, victims and their families can navigate the legal system with confidence, increasing their chances of obtaining a successful restraining order and finding relief from the abuse they have endured.