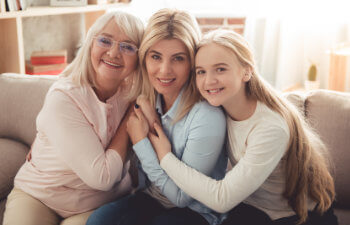 Watching your parents get old is not easy. If they are diagnosed with dementia, the aging process can be even more difficult and heartbreaking. Beyond the forgetful past and confusing present, dementia can also impact the future – especially when it comes to estate planning.
Attorney Susan B. Geffen is an experienced elder law attorney in Los Angeles who provides guidance and support to families navigating the complex legal landscape surrounding aging parents with dementia. In this blog post, we will explore the importance of elder law and estate planning and provide valuable insights to help you protect your loved ones and secure their future during this challenging time.
Understanding Elder Law and Estate Planning
Planning for Incapacity:
Dementia can impair an individual's ability to make sound decisions, handle finances, and communicate effectively. Establishing a comprehensive plan for incapacity is crucial. This includes preparing legal documents such as a durable power of attorney, a healthcare proxy or medical power of attorney, and a living will. These documents ensure that trusted individuals are authorized to make financial and medical decisions on behalf of your aging parent when they are no longer able to do so themselves.
Guardianship and Conservatorship:
In situations where a loved one with dementia did not establish incapacity planning in advance, it may be necessary to pursue guardianship or conservatorship. These legal processes allow you to obtain legal authority to make decisions on behalf of your parent and manage their affairs. Consulting with an experienced elder law attorney like Susan B. Geffen can help you navigate the intricacies of guardianship and conservatorship proceedings.
Long-Term Care Planning:
Caring for a parent with dementia often involves the need for long-term care services, such as assisted living or nursing home care. Long-term care planning helps you understand the available options, explore potential sources of funding, and ensure your loved one receives the necessary care while preserving their assets to the greatest extent possible. Medicaid planning, veterans benefits, and long-term care insurance are just a few avenues to consider. An elder law attorney can assist you in developing a plan tailored to your specific circumstances.
Estate Planning and Asset Protection:
Estate planning is crucial for individuals with dementia to ensure their wishes are upheld and their assets are protected. This may involve drafting or updating a will, establishing trusts, and designating beneficiaries for various accounts. Estate planning not only provides peace of mind but also helps minimize the risk of financial exploitation and ensures a smooth transition of assets upon your parent's passing.
Special Needs Planning:
If your parent has dementia and also has a dependent with special needs, special needs planning is essential. It involves creating a plan that provides for the unique needs of your loved one with special needs while taking into consideration the impact of dementia on the overall estate plan. This can involve establishing special needs trusts, naming guardians, and ensuring that your parent's assets are structured to support both their care and the care of their dependent.
Navigating elder law and estate planning for aging parents with dementia can be complex and emotionally challenging. By understanding the importance of proactive planning, seeking legal guidance, and addressing the unique needs of your loved one, you can provide them with the protection, care, and dignity they deserve.
Contact an Elder Law Attorney in Los Angeles
As a trusted elder law attorney in Los Angeles, I am dedicated to helping families like yours navigate the legal intricacies surrounding dementia and aging. If you have concerns about elder law, estate planning, or caring for a loved one with dementia, reach out to my office for a consultation. Together, we can develop a comprehensive plan that ensures your parent's well-being and preserves their legacy.
Remember, taking proactive legal steps today can provide peace of mind and make a significant difference in the lives of your aging parents and your family as a whole. Let Attorney Susan B. Geffen guide you through the complexities of elder law and estate planning, and empower you to make informed decisions for your loved ones.