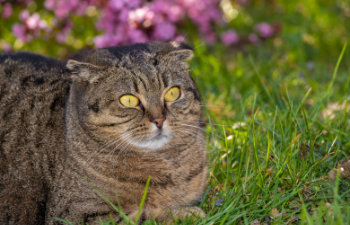 While I assist everybody with estate plans, because I am an elder law attorney, my practice naturally attracts older adults. When I meet with my clients, we talk at length about obvious issues such as the importance of naming the right person to assist them if they become incapacitated. Which by the way, is something that everyone over the age of 18 must consider. We also discuss, how to avoid probate and how to ensure that their children will not have to endure that process in order to inherit from them. With young families, we discuss who will care for their children (a guardian) if they should prematurely die.
For those of you who own pets, where these precious creatures end up can be quite stressful. As a result, I have researched this issue on their collective behalf's and would like to share what I have found. Of course, all of this presupposes that you put a provision in a trust that guides the trustee on what to do and where to place Fido and how if at all, the person or entity to whom you entrust him is compensated for Veterinarian bills, food and medicine. Without such a provision, my research below will be of no consequence. A stand alone simple will is not the answer because your pets will be considered personal property and will be lost in a system or to the whim of an uncaring family member unless and until there is an order regarding their care. By then, the pet may be lost or destroyed in a pound.
You could choose someone who has taken care of your pet before – perhaps when you went on holiday – or simply a friend or relative who loves your pet and meets all the criteria in your list. Once you've chosen someone, make sure to ask them if they're actually willing to take your pet on if something were to happen to you. What happens to pets when their owners die can't just be decided by a will: you still need the co-operation of the people involved.
If you don't have a friend or relative who can take your pet on, there are charities that specialize in pet care after an owner's death:
Whatever you chose to do, please do something. Animals are precious and area source of unconditional love and humor. They deserve to have a seamless transition from the loss of their beloved person.