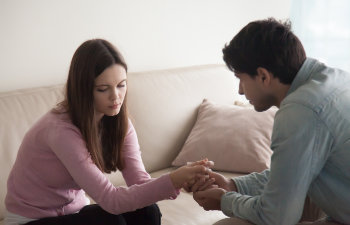 Trust litigation is very taxing. I just had a mediation, and the Judge described the probate courts as "family law on steroids." There is no typical case, but they all seem eerily similar. Most all involve older adults, usually parents, who have been taken to a new attorney by an adult child who unduly influences said parent into disinheriting the other children. Worse, often that parent is isolated from the other children and is turned against them because the "bad" kid has their ear 24/7. While it is bad enough that the heirs have had their bequests stripped from them, what is truly tragic is that the older adult has had their dignity smashed; a whole life of love and kisses in bits and pieces like a fragile mirror after a tumultuous earthquake.
To do this takes a lot of moving pieces.
Here's the recipe:
Step 1. Make sure that your parents are cognitively challenged, and vulnerable.
Step 2. Find a willing attorney (that is not me)
Step 3. Drag your parent to the "willing" attorney, and on the way fill her head with horror stories and make her fearful of her other children. I have a good one. Tell her that your siblings want to lock her up in a facility and steal her money. That should do the trick. Once the deed is done, move in with her and isolate the rest of her kids from her. Tada! Just like magic.
So what can you do about it? Unless you've lucked into a good Probate Judge, sometimes nothing. Can you imagine going to court (with a conservatorship or elder abuse petition) and having the Judge either kick the can down the road while your time with mom fades away or defer it to a court appointed counsel who either does not understand the subtleties of undue influence or for some inexplicable reason sides with the what seems to be the obvious ne'er -do-well? In the latter circumstance, it seems that the "bad" kid must be really good at bamboozling not just the demented.
Old people can get brainwashed easily. Period.
If you get a thoughtful Judge, you can petition the court for an emergency conservatorship and get a visitation order. In one case recently that is exactly what happened. The trouble is that mom may not abide by the order having been told repeatedly that you are evil. In another case, the isolation was so bad, that my client got custody of her father and was made his temporary conservator.
What if you know that mom is incapacitated, and you know that the changes to her trust are the result not only of undue influence but that she did not have the capacity to make the purported changes? Can you fix this during her lifetime?
The answer is yes and more importantly if you wait until after she dies, you may have waived your right to contest. During mom's life you can either petition the court for a conservatorship and seek to reform the trust though a substituted judgment proceeding within the conservatorship proceedings, or you can file a petition to invalidate the trust if there is no conservatorship proceeding.
If you do neither you can lose your standing to challenge the trust after mom dies under the doctrine of latches according to Drake v. Pinkham 217 Cal.App.4th 400 (Cal. App. 2013).
In Drake v. Pinkham the Third District Court of Appeal held that that a beneficiary may have had standing if, as the beneficiary alleged, the settlor was incompetent at the time she brought her trust contest. The court suggests that an aggrieved beneficiary may be able to bring a pre-death trust contest if the beneficiary can ultimately prove the settlor's incompetence.
More importantly the court found that by the daughter failing to take this action during mom's lifetime, she could not pursue a trust contest post death because she was barred by the doctrine of latches (an equitable doctrine that is a sorry Charlie you waited too long).
The key lesson of Drake is that beneficiaries cannot simply wait until Mom is deceased to contest trust amendments that disfavor them if they know (or should know) of the amendments and also know (or should know) of mom's incapacity.